Our Story So Far
Our Story So Far
Western Ward Community Enterprise (WWCE) is a community led organisation and everyone involved is a volunteer. 
In June 2016, Leicester City Council put two plots of brownfield land, on the fringes of Western Park, up for sale. Local Councils across the country are being forced to sell off unused brownfield sites just like this, usually to private developers.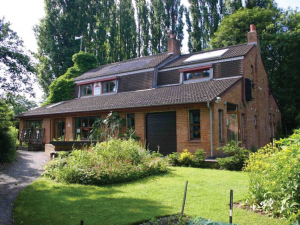 The scale of the land and buildings for sale made it very difficult for any community group to manage alone. We knew we would need to work with the purchaser, Parmar Properties, to try and secure some community space. Our plans include building a centre for lifelong learning, offering a variety of activities, at the former Eco House and a community cafe in part of the former Western Park Open Air School.
It has taken almost 3 years to get this far and the sale of this land still has not gone through so we have used this time to raise awareness in our local community with a number of consultative meetings and events. These events have generated some of our initial fundraising and we have a calendar of events planned in the future to build on this. Our next phase of fundraising will involve crowdfunding before we go on to access capital at a regional and national level.